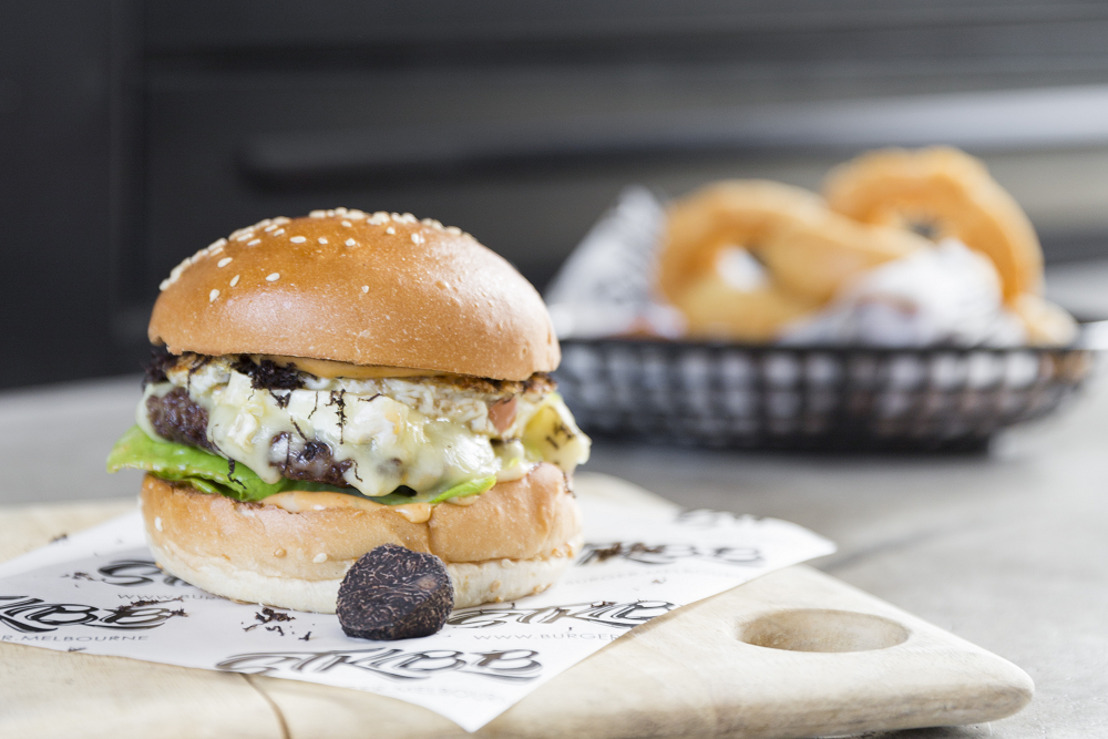 A drive through delicacy: the Angry Pierre Truffle Burger at St Kilda Burger Bar
Thursday, May 10, 2018 — For those with champagne taste on a beer budget, local favourite St Kilda Burger Bar is celebrating this year's truffle season the best way they know how: with a burger.
Bringing back - and better than ever - a revamped version of crowd favourite Angry Pierre, this year's STKBB truffle burger will feature a 100 percent certified grass-fed Angus beef pattie, with fried egg, mushroom ketchup, triple cream brie and generous shavings of Gippsland truffle.
For funghi fanatics attending Truffle Melbourne Festival at Queen Victoria Market, Angry Pierre will be available throughout the event from the STKBB Food Truck, on Saturday 16 June from 8am-3pm, and Sunday 17 June from 9am-4pm.
Angry Pierre will be available at St Kilda Burger Bar throughout the month of June. Those unwilling to brave the increasingly cold weather can enjoy a bite of gastronomic gold from the comfort of their lounge room, with delivery available via Deliveroo, UberEATS and Foodora.
Zalie Allen Reymond Communications